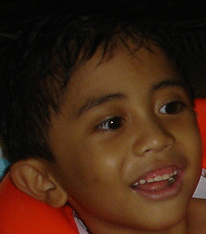 NEWS on flooding due to typhoon Ondoy (International name Ketsana): Fortunately there was no flooding in our Nursing Home. We are located at a higher altitude in Mandaluyong City, and at the foot of our elevation is the Pasig River.
We offer nursing home services to the elderly for both local and foreign nationals. We are strategically located at Boni MRT, a walking distance to VRP Polymedic Hospital. Family-oriented staff consists of a supervising nurse and two nursing assitants for every three elderly patients.
The lying-in services include 24-hour care, regular meals, and laundry. A doctor is on 24-hour on-call for emergcy cases. Visiting hours is between 6pm - 9pm everyday or by appointment.